A loft conversion is an incredible way to expand your home and give you more space using what you already have, and they are a fantastic way to make your property in Hull, Beverley, Driffield and Bridlington better than ever with the CK Architectural team.
We will help you with every single aspect of your loft conversion project to make sure you're getting the perfect service and can even help with the build process with our project management services as well.
There are different types, designs, and builds behind each loft, and as experts in the industry, we can tailor your loft design to your personal needs, requirements, and ideas to give you the perfect set up you have been waiting for.
Contact us today to speak with one of our team members about how we can help you and your home
CHOOSING A LOFT CONVERSION OR DORMER ROOF EXTENSION
Loft Conversion designs can be the obvious and cheapest option for adding a room to you home. They take advantage of the space you already have and simply convert it into something more practical, but even these have their differences that need to be considered to give you the loft conversion of your dreams.
A dormer loft conversion will give you more standing floor area and so presents more options, but there are still others out there too such as the hip to gable loft conversion. There are no special planning restrictions in Hull City council or the East Riding of Yorkshire council.
We have designed both options for bedrooms, master room with en-suite and dressing rooms, cinema rooms or children's playrooms in our designs, and we're happy to help you achieve whatever you're looking for with your own attic conversion.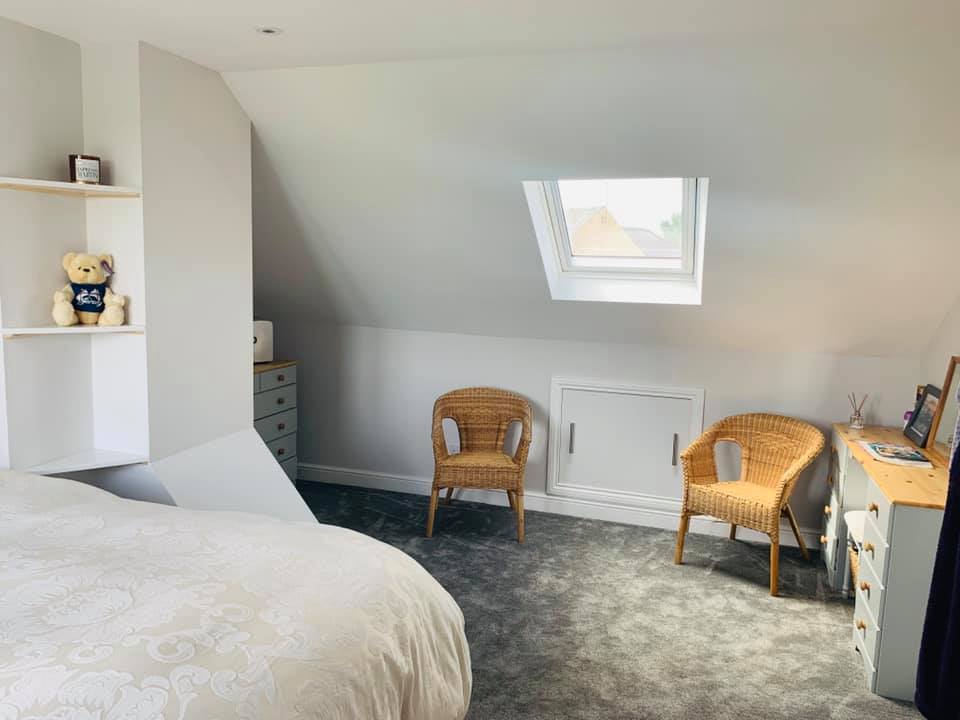 The loft conversion design should be driven by what you want to gain, what you can achieve and what you are willing to give up.
The first item to consider is the starting height, as once you add floor joists and have insulated the rafters, it soon starts to disappear. We recommend that you have a minimum of 2.4 Metres (8 foot) from the top of the ceiling joist to underside of the rafters. You will need 2 Metre clearance over the new staircase and a 30 minute fire protected, smoke sealed route of escape. The new flight of stairs will take room from the ascending floor and will need to land in the roof without encroaching too much of the usable floor space.
Windows can be put in the roof using Velux's, gable ends or built into a new dormer. On 3rd floors or rooms with a finish floor over 4.5 but under 7.5 Metres it will need a sealed/protected landing top or bottom.
If you are putting a bathroom in the roof, you need to think about the waste, as it can be difficult to get new pipework through the floor. These are all useful considerations to get your loft conversion journey off to the right start.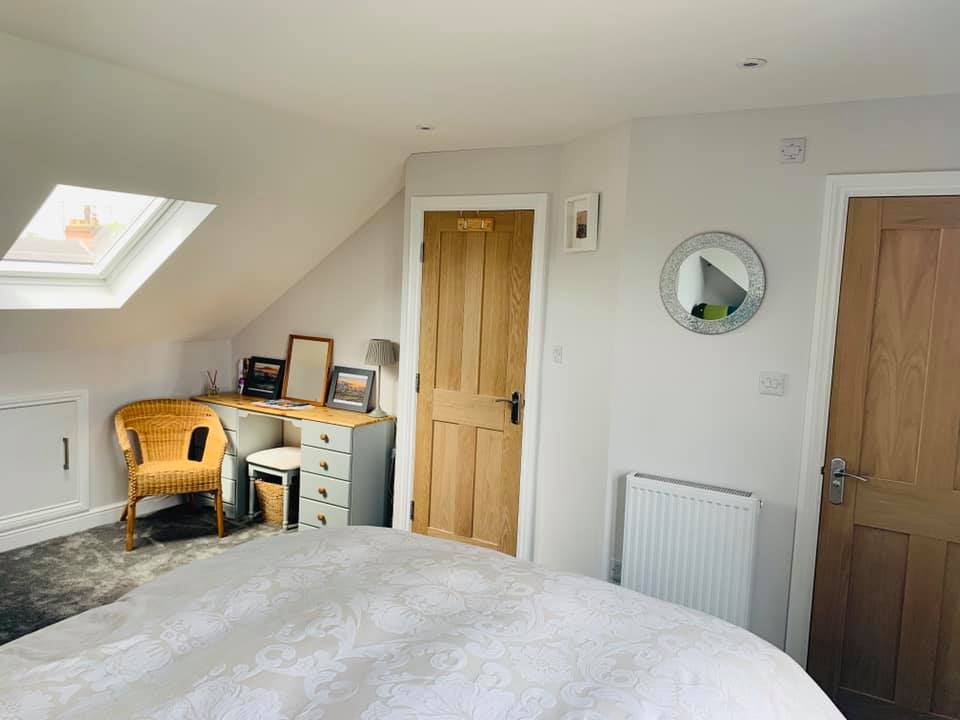 Once the practical space has been created and the stairs determined, you need to get the rooms to work as best as possible. You should be happy with your addition for years to come, after all.
Diminishing headroom can be a nice feature, but you need to assess where you want to stand whilst using the space. If you are having a dormer there are different styles to consider, the box type dormer will add a lot of usable space but can look out of place on the roof. Small gable and sled mono pitch roofs will fit better in a tiled roof but don't always give you lot more room. If you have a hipped roof you may consider building up a gable this will give you the maximum height over the full width of the house. There are a lot of glazing options to consider too, apart from the standard Velux type, adding depth can give more light and a better outlook.
Material finishes for dormers are critical though it can be a mistake trying to blend the dormer with the existing roof as the angles and size create contrast, it may be wise to make them different. In some circumstances when you don't have the height you can remove the existing roof and build one to suit the space you require, as a result, and subject to planning constraints, you can build it to suit the space you require.
Most roof or loft conversions can be done without the need for planning permission and instead should fall under the permitted development rights (see below).
When planning is required, the roof will need to fit in with the street, for example if all the houses have the same ridge height you will not be able to raise yours. If the street does not have any dormers to the front, adding them would be considered out of place. Furthermore, clear glazing can only be put 7 meters from the boundary so typically you can only look out the front and rear.
If your loft conversion plans do require planning, we will advise on the likelihood of gaining the planning approval all in the same service.
LOFT CONVERSION PERMITTED DEVELOPMENT
A loft conversion for your house is considered to be permitted development, not requiring an application for planning permission, subject to the following limits and conditions:
A volume allowance of 40 cubic metres additional roof space for terraced houses.
A volume allowance of 50 cubic metres additional roof space for detached and semi-detached houses.
No extension beyond the plane of the existing roof slope of the principal elevation that fronts the highway.
No extension to be higher than the highest part of the roof.
Materials to be similar in appearance to the existing house.
No verandas, balconies or raised platforms.
Side-facing windows to be obscure-glazed; any opening to be 1.7m above the floor.
Roof extensions not to be permitted development in designated areas**
Roof extensions, apart from hip to gable ones, to be set back, as far as practicable, at least 20cm from the original eaves.
The roof enlargement cannot overhang the outer face of the wall of the original house.

When changing the roof structure, you will always need building regulations, or your house insurance will be void. You can do a cheap box out, but it will make it very difficult when it comes to selling your property, not to mention unsafe. To adhere to the building regulations, you will need the input from an engineer, the new floor and roof will bare weight onto steel which needs calculating.
We will work through design options with you knowing it can be converted into working building regulations detail drawings. Take a look at our Building Regulations Guide.
Once you have your detailed drawing approved it is time to get some prices, if you desire, we can recommend you builders we trust.
There are specialist roof conversion companies out there, but with detailed drawings most competent builders can do the job. We advise that any quotation you consider will be written up clearly and well detailed. Both you and your builder need to know exactly what is included in the price or disagreements will occur at the end of the project.
We have extensive on-site knowledge and work closely with you and we will always advise where we think areas need exploring or issues may arise. We advise that you use our drawings in line with the quotation and any additional information we don't provide such as plumbing and electrics is agreed in detail before the first fix goes in. It will be costly changing things once the initial preparation has been built. We offer help throughout for both you and the builder and will come to site if help is required.
We build loft conversions across the whole of the East Riding, form Hull to areas like Bridlington, Beverley, Goole and Howden. Contact us today for a personalised quote and we'll update you with everything you need to know.
Bridlington

Howden

Goole

Hull

Beverley

Driffield