With the planning laws ever relaxing around barn conversions agricultural buildings, it is increasingly easy to unlock potential value, uplift and create beautiful homes in rural areas like the outskirts of Hull and the East Riding. Barns come in a variety of sizes and shapes, which give us architectural designers a great opportunity to make the space work as a residential building perfectly.
BARN CONVERSION – DESIGN CONSIDERATIONS
The size orientation and outlook will be the key factors in designing a barn into living spaces, they are typically long and narrow in shape, creating through rooms is not always avoidable, but with high apex roofs, you can create wonderful open mezzanines and galleries. As with all designs for new builds you need utilities, access, services and to adhere to all the building regulations as you would a new build. Insulation will typically be formed within the fabric of the building, leaving the existing structure as a material finish. All additional openings, windows and roof lights will need to be in keeping, no white UPVC windows within a stone and oak structure.

Barn conversions are subject to the same rules as any new build, you will need to provide the following:
SAP calculations, this will design the energy efficiency of the home, and give requirements for insulation and heating performance.
The building will need to be assessed for structural stability.
Sound testing will be required on completion, but all construction elements affecting sound, need to be detailed and built in accordance with approved plans.
All other documents of the building regulations will need to be checked via full plans approval prior to commencing.
Part B – Fire Safety
Part C – Site preparation and resistance to contaminates and moisture
Part D – Toxic Substances
Part E – Resistance to the passage of sound
Part F – Ventilation
Part G – Sanitation, hot water safety and water efficiency
Part H – Drainage and Waste Disposal
Part J – Combustion appliances and fuel storage systems
Part K – Protection from falling, collision and impact
Part L – Conservation of fuel and power
Part M – Access to and use of buildings
Part N – Glazing Safety (Withdrawn)
Part P – Electrical Safety
Part Q – Security
Take a look at our Building Regulations Guide for useful information on the Building Regulation Process.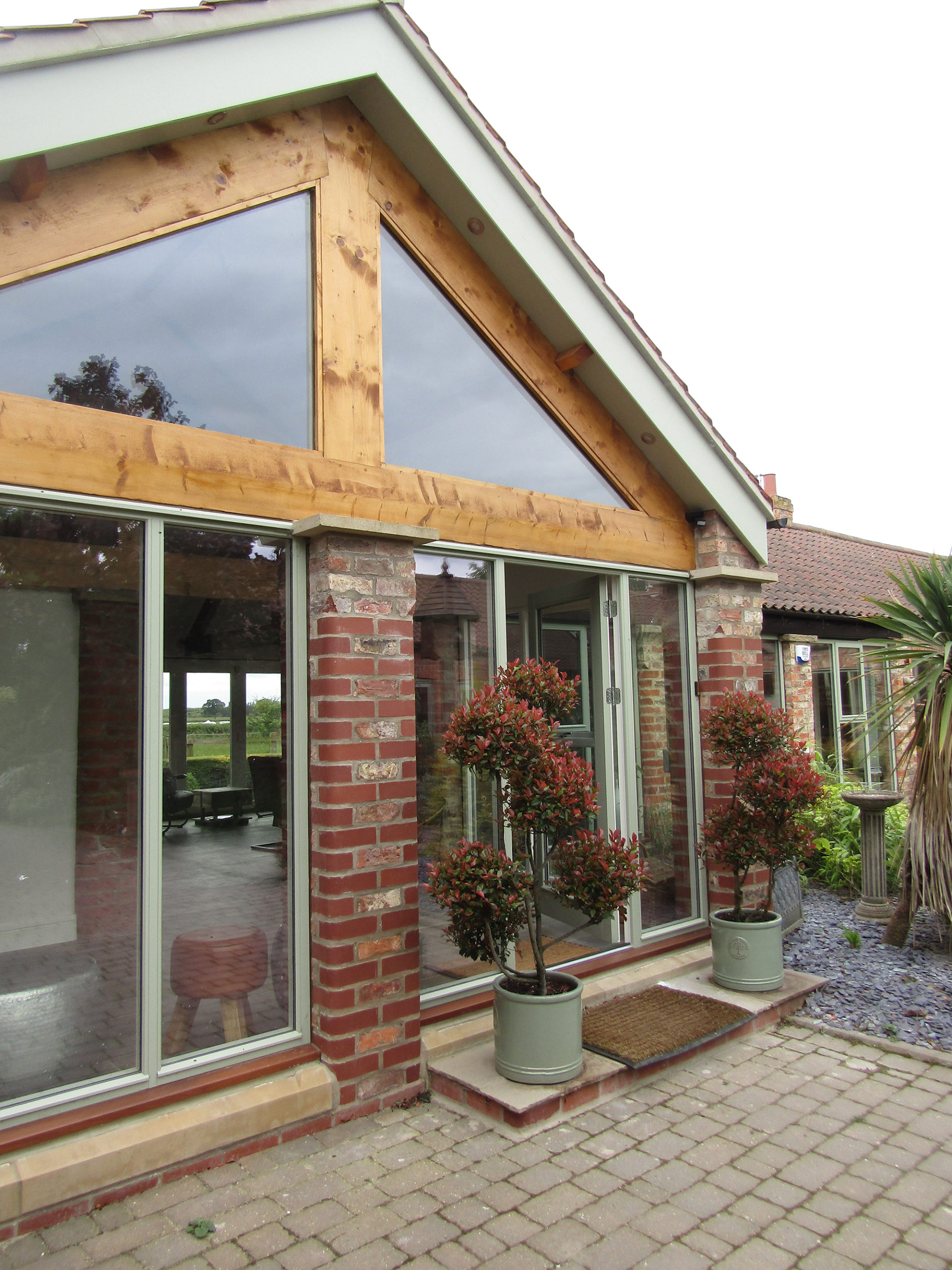 PLANNING PERMISSION AND PERMITTED DEVELOPMENT
It can be difficult to convert a barn through the traditional planning process, as creating a new home in the open countryside on agricultural land, and protected farm buildings can create a lot of issues and obstacles.
The Barn Conversion clause comes about as part of a new Class – MB – into Part 3 of the Second Schedule of the General Permitted Development Order. This new class authorises change of use of a building, and any land within its curtilage from use as an agricultural building to a use falling within Class C3 – dwellings. It also authorises building operations 'reasonably' necessary to convert the building to residential use.
The site must have been used solely for agricultural use historically.
The barn must have existed prior to the 20th March 2013 (no building new barns). New barns can be built and converted into homes but must exist as solely agricultural buildings for at least 10 years.
The total floorspace of your barn to be converted must be no more than 450m² – if the barn is bigger, you'll only be able to convert to a maximum of 450m².
If bigger then the 450m² can be divided into three separate dwellings.
If the site is subject to an agricultural tenancy, landowners must have the express consent of their tenants.
Barn Conversion Design Options
Barn Conversion plans can be an exciting prospect of creating that dream home.
Design options are about the internal layout and keeping any external alterations in character of the building and surroundings. Converting barns will generally need to be within the structural shell, so we need to be clever on how to get light in and the all-important views out. If you cannot form a first floor via a mezzanine, furthermore bedrooms need to be accessed from hallways, or straight off other habitable rooms.
The roof must be vaulted, and where possible traditional material finishes such as wood trusses should be exposed. When designing we arrange the spaces around the area and then make any openings work both inside and out.
When choosing your builders for your barn conversion, it is imperative to ensure the quotation matches the approved plans and specification. If you are going for high end grand design finishes, make sure they have the right knowledge and experience along with genuine reviews or case studies. We can help with the tendering process and provide architectural project management should you want it. See our Project Management page.
Check, that any quotation you consider will be written up clearly and with good detail. You will need to know exactly what is priced for, and any additional costs discussed should unforeseen issues arise. We have extensive construction knowledge to able us to assist you and your builder throughout.

We build barn conversions across the whole of the East Riding, from Hull to areas like Bridlington, Beverley, Goole and Howden. Contact us today for a personalised quote and we'll update you with everything you need to know.